WalkingPad Treadmill Comparison
WalkingPad treadmill is still too new to the market. It's a truly foldable treadmill that fits in small apartments. Some people may be confused about the differences between these 4 WalkingPad models. So we make this comparison chart for you to learn about WalkingPad models.
WalkingPad Treadmill Comparison Chart: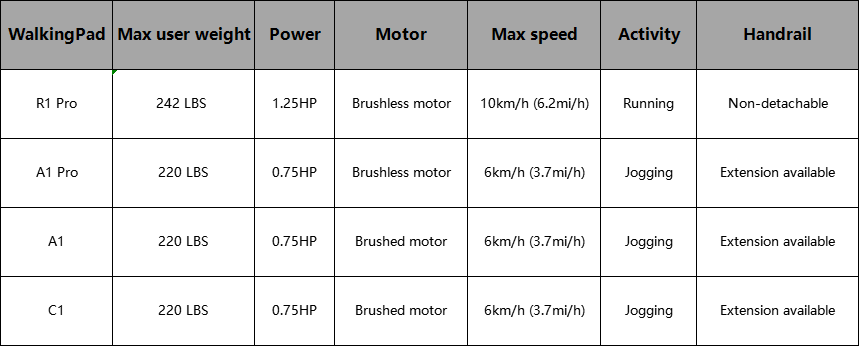 Activity Levels:
Jogging: Recommended for first time treadmill users, for those who just want to relax or recover from injury. Also recommended for physical therapists.
Running: Recommended for more fitness minded treadmill enthusiasts. For those who don't have time for the gym or going out for running.
How much space do you have for a treadmill?
If space limitation concerns you the most, you'd better consider Walkingpad as the first choice. WalkingPad is designed to be a super space-saving machine for home workout. It can be easily stored under the bed after being folded.